1991 Ferrari Testarossa For Sale
For Sale 1991 Ferrari Testarossa
This is an extreme low mileage example of one of the finest exotic sports cars ever made – a true show car collectable with "Best in Show" & "Best Exotic" wins, and has been shown at the Concours d 'Elegance. It's a 1991 Ferrari Testarossa in Rosso Corsa red over beautiful beige Italian leather with only an incredibly low 4,033 miles (50% of its mileage came from car shows and parades). Even better, this car has only had two meticulous owners over the entire life of the car. It has always been garage kept under cover, and has never been parked in a standard parking lot. Included are all the service receipts (including major services), all the books and manuals, keys, and even the original window sticker. This is the final year (1991) of production for the original Testarossa, instantly recognizable as the classic Ferrari in the most sought after Ferrari color combination. The Testarossa made a statement to the world in the mid-80's that Ferrari was still the world's premier, dominating exotic car manufacturer capable of producing such rolling works of art. This mint condition 1991 Ferrari Testarossa will satisfy anyone who wishes to own only the finest, extreme low mile example in order to re-live that feeling experienced the first time you laid eyes on a brand new Testarossa. The Rosso Corsa red Ferrari paint still retains that original deep, glistening look and the interior leather still has the powdery soft feel and smell it had when it was new. Translation - if you want a minimum mileage exotic car for its age that still looks (both inside and out) and runs like the day it was hand built at the Ferrari plant in Maranello Italy for the first time, this is that car. This pampered exotic must be seen, up close, in person to be believed.
Additional services/upgraded features include:
· Recent full major service preformed
· Tubi style exhaust ($4,719 + installation)
· High end Alpine stereo, speakers, custom carpeted removable subwoofer, and Ipod interface ($2,134.50)
· Pro exterior paint seal, pro interior leather/fabric seal, pro clear shield installed over its scratchless hood, nose, bumper, fenders & mirrors ($1,208.75)
· Covercraft's finest indoor form-fit custom car cover for the Testarossa ($450)
· Ferrari custom embroidered floor mats ($250)
· Yellow Ferrari Scuderia shields (prancing horse) installed on both front quarter panels
$95,000 U.S. Currency
Contact: Send email Or call 410-939-5691 and leave message.

Enlarge photo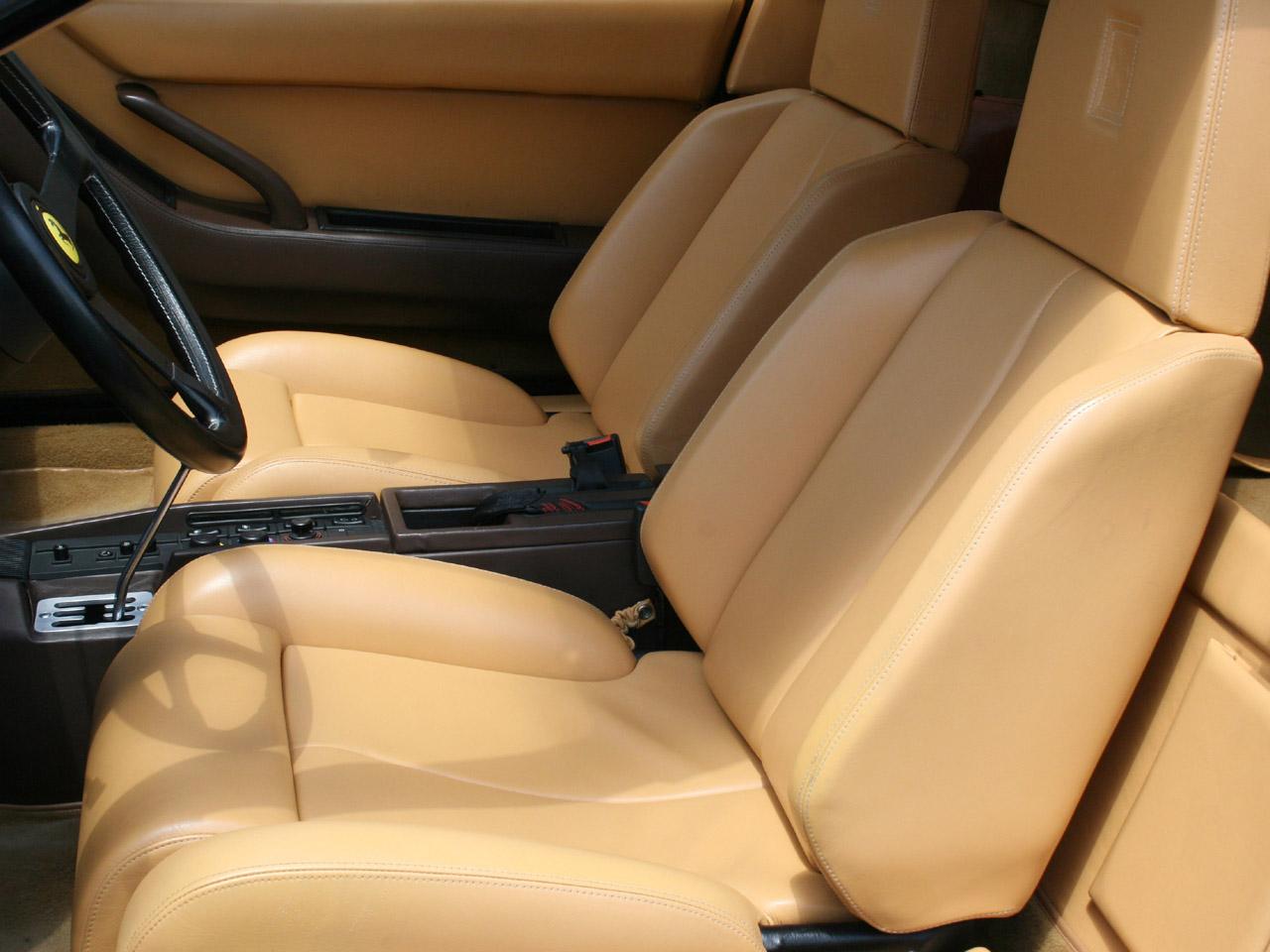 Enlarge photo
More Classic Cars Muscle Car Performance Sports Cars Custom Trucks Antique For Sale
Disclaimer: walterswebs.com is not responsible for description or claims made by seller of this vehicle.
1991 Ferrari Testarossa For Sale